Daniel Andrews 'in good spirits' despite pushing back return to work date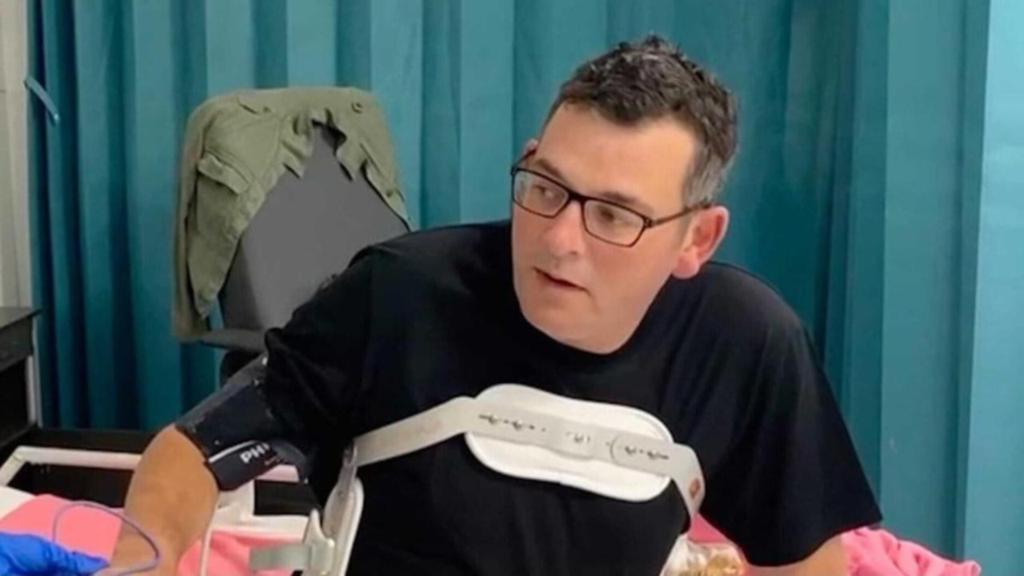 Victorian Premier Daniel Andrews' recovery from a fall is progressing well, despite his decision not to return to the job until at least June, his deputy says.
Andrews suffered at least five broken ribs and an acute compression fracture of the T7 vertebra when he slipped on the steps of a holiday home on March 9.
The 48-year-old was released from hospital on March 15 and has been recovering at home since.
At the time he said he would require at least six weeks off to recover, which suggested a return late in April.
But Andrews took to Twitter on Sunday to confirm he would miss the state's budget on May 20 and will instead return in June.
Deputy Premier James…