Sickening Facebook video of cat being booted over backyard fence sparks Victorian police hunt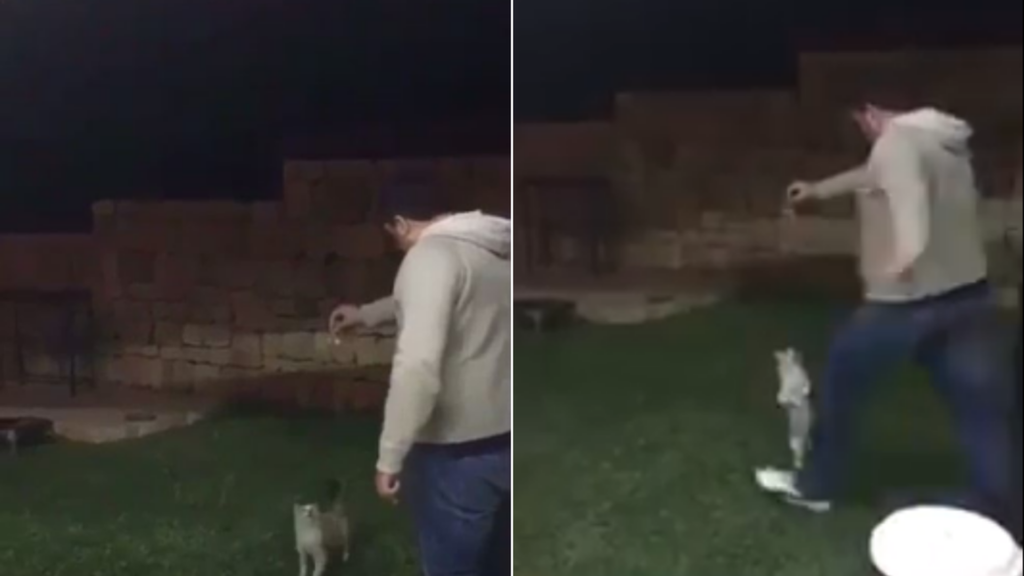 Sickening videos of violent acts inflicted on a cat have prompted an angry police response after the footage was circulated on social media.
Shocking images show one person filming as another man beckons a cat over to him in a backyard.
Warning: the video above contains distressing images of animal cruelty
As the cat lifts itself up on its back legs, the man allegedly kicks it over the fence.
While it is unknown exactly when or where the videos were filmed, they have been circulating on Facebook for some time and were re-uploaded on February 27, police said.
A member of the public went to Horsham Police Station and…