Vic Premier delays return to work after spinal injury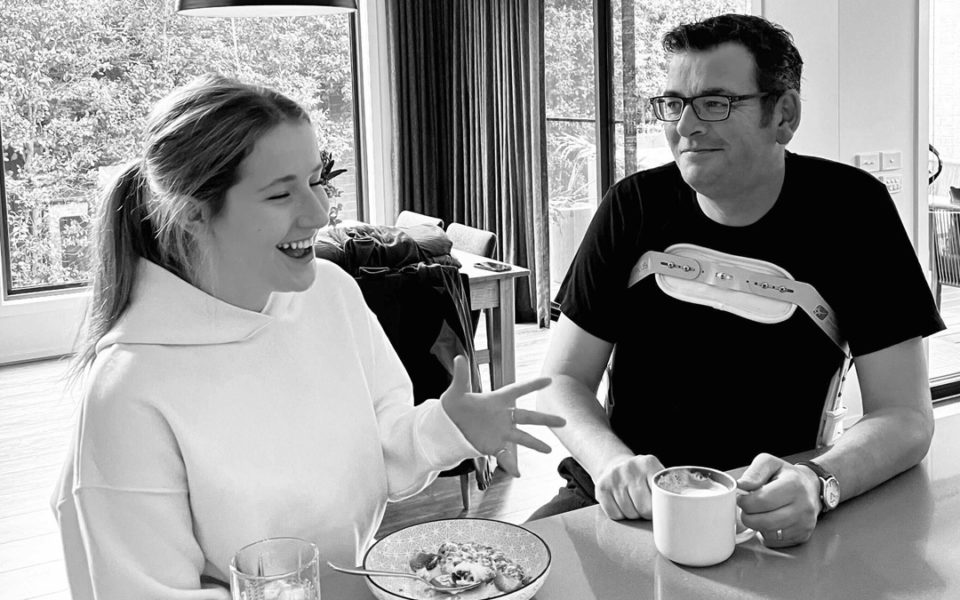 Victorian Premier Daniel Andrews has delayed until June his return to work after a serious back injury and will now miss the May state budget.
Mr Andrews suffered broken ribs and a fractured T7 vertebra after slipping on wet stairs at a holiday home on the Mornington Peninsula on March 9.
The 48-year-old was released from hospital on March 15 and has been recovering at home since.
At the time he said he would require at least six weeks off to recover, which suggested a return late in April.
But in a social media post on Sunday, the Premier said he now expected to be back at work in June and would miss the May 20 budget.
"I'm making slow and steady progress," he said.
"A couple of weeks ago when I started daily walks, I could only…